Oct. 12, 2021
The insulator provides support for the conductors of overhead lines on utility poles to prevent current flow to the earth. In transmission lines, it plays a vital role in their operation. Insulators can be designed using different materials such as rubber, wood, plastic, mica, etc. Special materials used in electrical systems include glass, ceramics, PVC, talc, polymers, etc. However, the most common materials used are insulators made of porcelain, but also special compositions, talc, and glass materials. This article gives an overview of the different types of insulators and how they work.
Types of insulators
These are divided into different types according to their ratings, which include the following. These are used in transmission and distribution systems, where each insulator consists of several insulating discs. If one disc uses a voltage of 11kv, the remaining discs use a voltage of 66kv.
Pin Insulator
Suspension Insulator
Strain Insulator
Shackle Insulator
Post-Insulator
Stay Insulator
Disc Insulator
Pin insulators
This insulator is used in power distribution systems. The insulator has a voltage resistance of 11 kV. it is designed with high mechanical strength materials. They are connected in a vertical and horizontal position. Compared to other types of insulators, this insulator is simple in construction and requires less maintenance.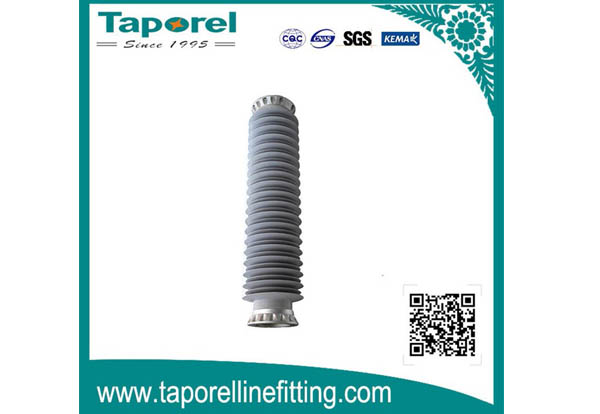 Composite Hollow Insulator
Suspension insulators
This is also known as a disc insulator and the design of these insulators can be completed using materials such as porcelain or glass. The suspension insulator has a voltage resistance range of 11 kV to 765 kV. It is used in overhead transmission lines by offering greater flexibility. It uses a variety of discs depending on the voltage level. It uses steel tower connections and therefore requires a higher height to support all discs.
These are most useful compared to other insulators because; if one disc in the insulator is damaged, then all the remaining discs can work properly. A damaged disc can therefore be replaced with another disc.
Strain insulator
This is similar to a suspension insulator as it is used in overhead transmission systems, but its specifications and working are somewhat different. Strain insulators have a voltage resistance of 33kV. mostly in transmission lines where it is placed in bends or arms.
Shackle Insulator
These insulators are small in size and are used in overhead distribution systems. The connection of this insulator can be done by using metal strips. The insulators have a voltage resistance of 33 kV and work in the bent or round turn position. These insulators are currently used as strain insulators, but they are used for distribution lines with lower voltages. Unbuckled insulators are used in the vertical or horizontal position. They are attached to the pole using bolts or cross arms.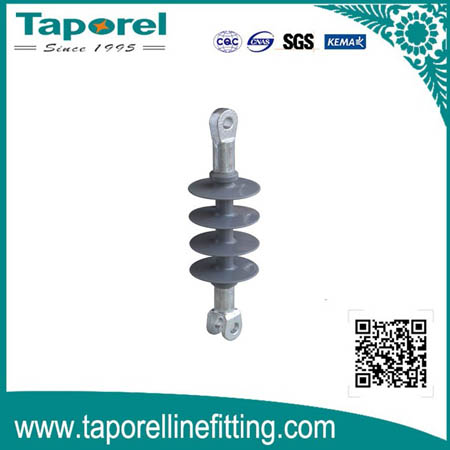 Power Station Insulators
Post-Insulator
These insulators are used in substations because it is suitable for different voltage levels. It is arranged vertically and protects transformers, switchgear and other connected equipment. These insulators are mechanically strong.
Stay Insulator
These insulators are rectangular in shape and are used in distribution lines. They are smaller in size compared to other types. The arrangement of these insulators can be done between the line conductor and the ground. The function of these insulators is similar to that of protecting equipment from sudden faults, which would otherwise result in sudden changes in voltage.
Disc insulators
Disc insulators offer a cost-effective solution for low to medium pollution environments and they are designed using high-quality raw materials. These insulators are widely known in a wide range of markets as they are mainly used in transmission and distribution lines. Applications for these insulators include transmission lines, industrial and commercial, as they have efficient properties such as low corrosion and robust design; it supports conductors, is used to insulate cables and wires, and maintains high voltages under high loads.
If you want to get more information about types of insulators, welcome to contact us today or request a quote.