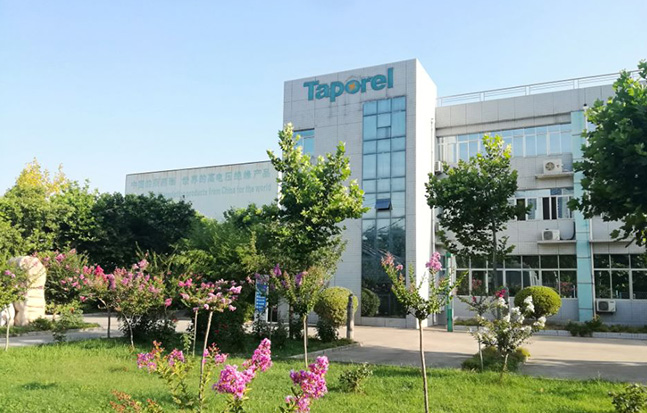 About Us
Welcome to Taporel Electrical
Taporel Electrical Insulation Technology Co., Ltd acquired a power line fitting company and expanded its scale in 2010. We expanded the business in R&D and manufacture of composite insulator fittings, power line fittings, and other fittings for transmission and distribution lines.
The facility covers an area of 21000㎡(5.2 acre) with a building area of 18000㎡(4.5 acre). Focusing on the forging process, this production base possesses more than 60 sets of main equipment, 50 sets of forging and heat-treatment equipment, and 180 sets of machining equipment to realize the forging capacity of 4000t/year and hot galvanizing capacity of 10000t/year. In addition, we have more than 100 sets of stamping, extrusion, forging, casting and various physical performance testing equipment.
We manufacture more than 200 series and 1000 varieties, such as composite insulator fittings, power line fittings, sub-station fittings, power station fittings, and cable accessories, which have exported to Europe, United States and Middle East for 10 years.
Adhering to "Quality, Service, Integrity", we strictly follow standardized, scientific and normalized management mode. During the process of signing contracts, production, process inspection, and ex-factory inspection, we fully implement ISO9001, ERP and 6S and have passed ISO9001, ISO14001 and ISO45001. Our goal is not getting certifications, but providing excellent quality and service since we always keep in mind that "without excellent quality, all will be nothing".
During production, we mainly stress on six key factors- material, hardness, size, metallographic structure, roughness, and concentricity. Spectrograph, metallographic microscope, hardness tester and tensile tester, and roughness measuring instrument are used to measure chemical element, metallographic structure, tensile strength, and roughness, respectively.
To better service our customers, Taporel Electrical also establishes another production base in Thailand. Sincerely welcome to visit Taporel Electrical !